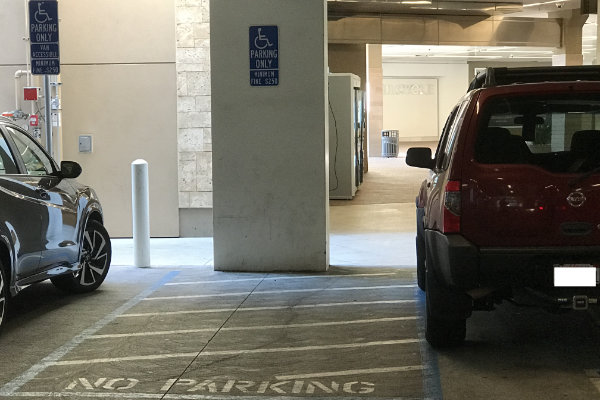 The 2 most frequent issues we see in the field are:
Components added to a project that are not required
Overlooking how individual elements within a design relate to each other
Example Number 1
There are many building elements that are addressed in the code as "where provided". To put it in a simplified manner it's not required but if you include do it correctly. Design professionals, building owners or builders will include elements that are not required and later struggle to make them meet code.
We look at these building elements and provide you with options for your design. It may as simple as, don't use it, or here is a product or layout that work.
Example Number 2
Restrooms are a great. For instance, the code requires a minimum grab bar length on the side wall adjacent to a water closet. However, it also stipulates a minimum clearance from the front of the water closet. Using a water closet with an elongated bowl could create a problem if you don't address it with some simple variable eliminating steps.
We look at individual elements and the entire design as a whole. We curate all the relevant codes and implement what's needed.
Gregory Diktakis
ICC and DSA certified
Certificates held:
DSA CASp
ICC Commercial Plans Examiner
ICC Commercial Building Inspection
ICC Commercial Plumbing Inspection
ICC Commercial Mechanical Inspection
ICC Commercial Electrical Inspection
Inspector and Plans Examiner with multiple jurisdictions
Projects include:
112 room Residence Inn
Lincoln Auto Dealership
3 Story Senior Care Facility
4 Story Public Housing
Countless Retail TI's
New 9 Building Retail and Dining Center with Pavilion
104 room Homewood Suites
Maserati Dealership
475 unit Covered Family Dwelling Development
4 story Senior Housing
Numerous Medical TI's
New PG&E Training Building & De-Energized Substation
Mall Parking Facility
New Civic Center Building
2 story PG&E Training and Dining Building TI
PG&E Facility Site Improvements
New Private School
Dining TI's for Starbucks, McDonald's and others
Private sector experience
Projects such as:
De Anza College
San Leandro High
Sunnyvale Adult Center
USPS
VA
US GSA and others
Digital Tools
Our plan review process is completely digital
We offer both digital and onsite inspections
We provide an online digital project record available to everyone on your team or just authorized users

builders, installers, designers or owners
pictures, video, code sections, links and whatever else is necessary at your team's fingertips
Personal Attention from a CASp
Every project, regardless of size, will be personally managed by a CASp.
Use it to control costs and mitigate possible litigation.
Need a Building/Facility Survey or pre-construction assessment?
Fill out our contact form and we can email or call, whichever you prefer, with the information you need.
Get more info